BOOKS
MUSIC
WELCOME!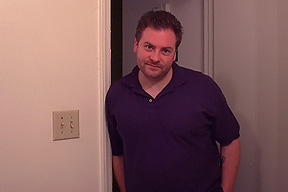 Thank you, everyone, for visiting my official website, createtolive.com!
While you're here, you can learn more about me, my work, and my good
friends, The Shifties! If you'd like to contact me, please do so using either
of the links below... and I hope you won't leave without ordering a
personally autographed book or CD! New titles coming soon...
Thanks so much for your support. Enjoy!
-Mark

"Live to create... Create to live!"



EMAIL MARK


ABOUT MARK

Mark Baranowski has been writing music and literature for children since 2007,
less than a year after the birth of his first child, Eryk. Prior to this, he'd been
a graphic artist, contemporary musician and independent filmmaker while keeping
a "day job" as a locksmith since graduating from high school in 1992.
Born in Buffalo, New York in 1974, Mark relocated to Charlotte, North Carolina in
1996, upon finally deciding he'd had enough of Buffalo's frigid winters and lake
effect snow storms. These new surroundings stimulated his creativity, and from
1997 to 2009, more than a dozen of his CD and DVD titles were released. His current
focus is on writing a series of children's books featuring a group of unique and
colorful characters, "The Shifties."
In September 2010, Mark and his wife, Teresa, welcomed home their second child,
Sara, making their family complete. With two small children in the house, there'll be
plenty to keep Mark's creative juices flowing for years to come...