CLICK BANNER TO ENTER




LATEST NEWS!!! Pixels.com now offers prints/merch featuring Mark's photography, charcoals & digital art!

NOW AVAILABLE!!!


From Despair to Beloved:
The Provocative Cinema of On Mark Productions

Head to the LITERATURE page for more info, and to order!

PRESS RELEASE (.pdf download)

~~~~~

KINDLE USERS: Order Mark's novella, Tartarus, Book 1: Lot's Phantasms, from Amazon.com!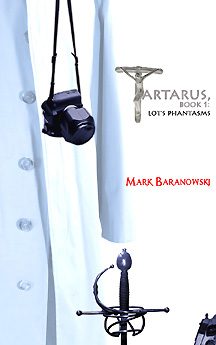 ~~~~~

Official DESPAIR, RUNAWAY TERROR & EXPENDABLE 24" x 36" posters,
signed by Mark & Ryli!
Click images to order...



~~~~~



The SHIFTIES are back!!! All new daily comics, toys/collectibles, and an animated series are now
in the works... In the meantime, head over to the LITERATURE page & get to know the characters!